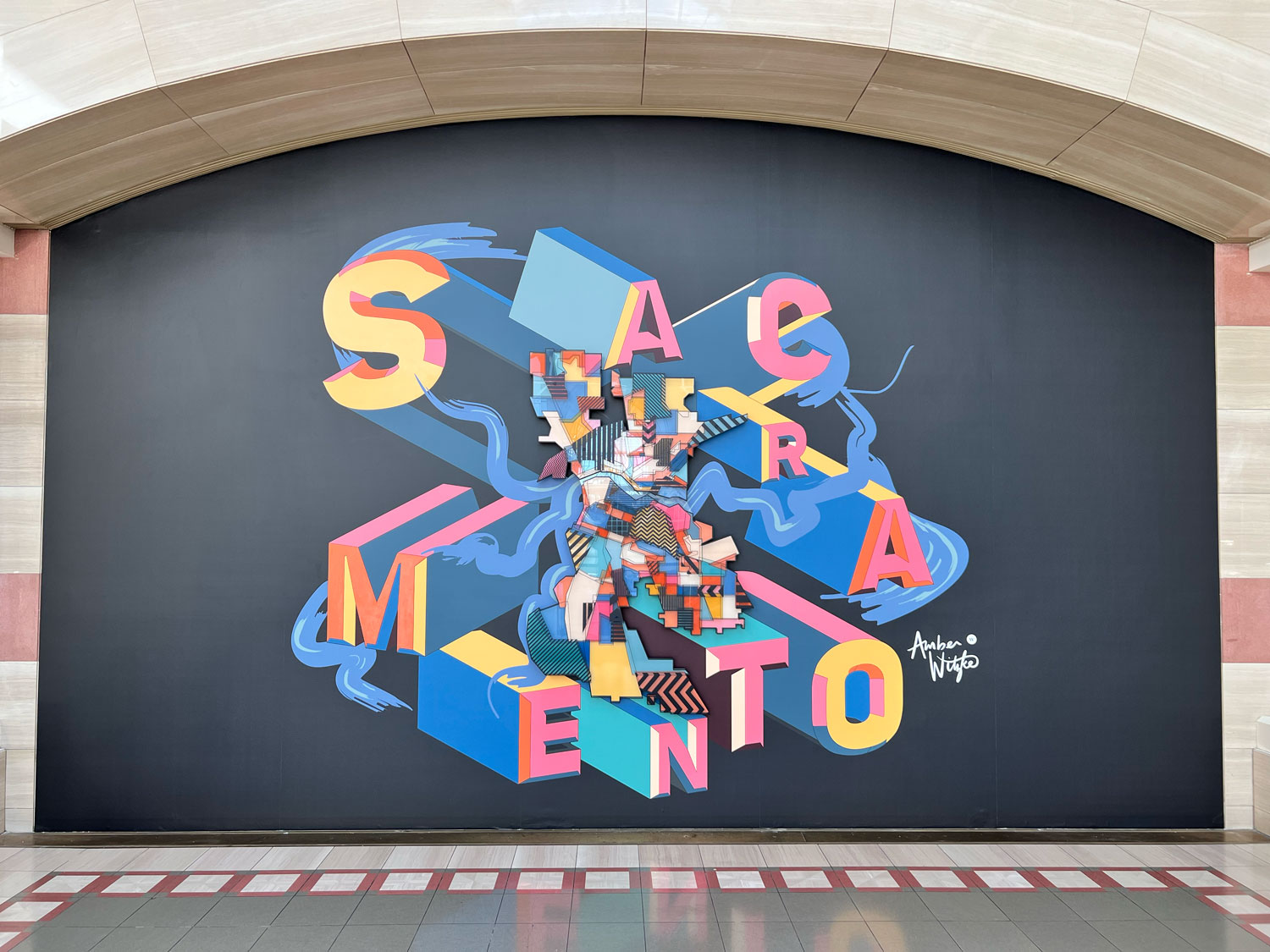 I am proud to present my latest work, "Vibrant Vistas: A Multidimensional Journey Exploring the Treasures of Sacramento," a tribute to the city I cherish and its wonderfully diverse communities. This mixed media project represents a dynamic fusion of traditional art and cutting-edge technology, creating an interactive, immersive experience that echoes the multi-faceted nature of Sacramento.
In "Vibrant Vistas," I invite you to discover, reflect upon, and engage with the spirit of Sacramento. I brought the mural to life, utilizing bold patterns and colors. The reflective layers provide an interactive element, intertwining viewers' reflections with the city's landscape—a testament to the interconnectedness of the residents and the city we call home. This interactive surface subtly changes with the ambient lighting and viewer movement, symbolizing Sacramento's dynamic nature and continuous growth.
Further stepping into the modern age, I've incorporated an augmented reality (AR) component into the artwork. Accessible via a simple QR code scan, the AR experience offers an innovative and personalized exploration of Sacramento. This added dimension creates a captivating, immersive journey of discovery, encouraging viewers to share their experiences with the hashtag 
I am thrilled to showcase "Vibrant Vistas" at Arden Fair, sharing my love for Sacramento with a diverse range of its residents. As an artist in Sacramento, I feel a deep connection to the city and am privileged to have the opportunity to enrich it with art. Through "Vibrant Vistas," I hope to inspire a sense of community, connection, and appreciation for our lively city. Join me in this unique exploration and contribute to the vibrant tapestry of this city we all call home.
Reflect, shine and make it your own! #SacVibrantVistas
Vibrant Vistas: A Multidimensional Journey Exploring the Treasures of Sacramento
CREATED BY AMBER WITZKE FOR ARDEN FAIR
Medium
Mixed Media
Year
2023
Commissioned By
Arden Fair